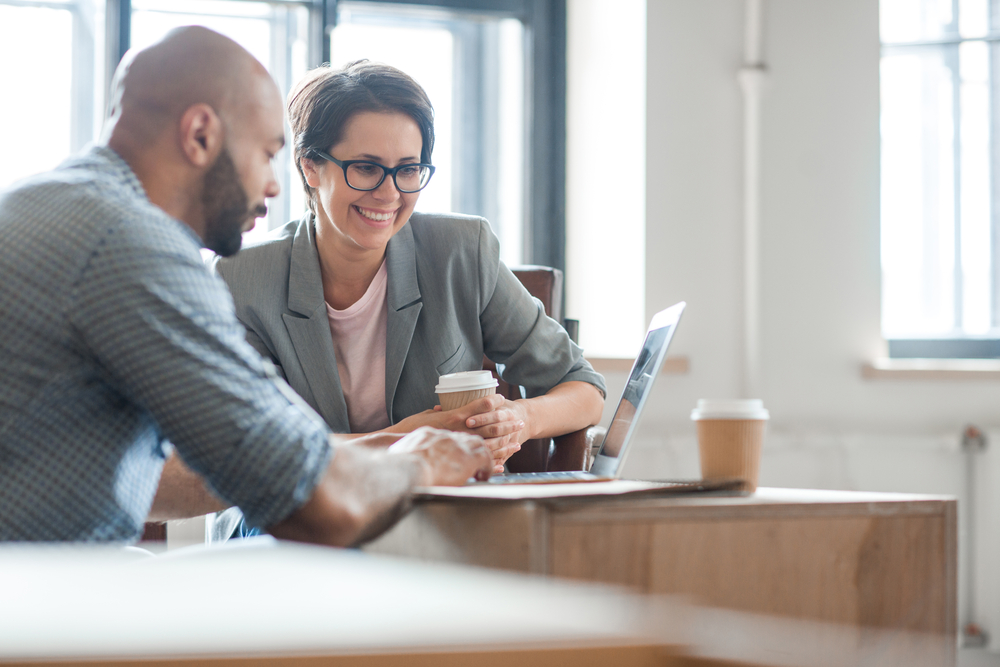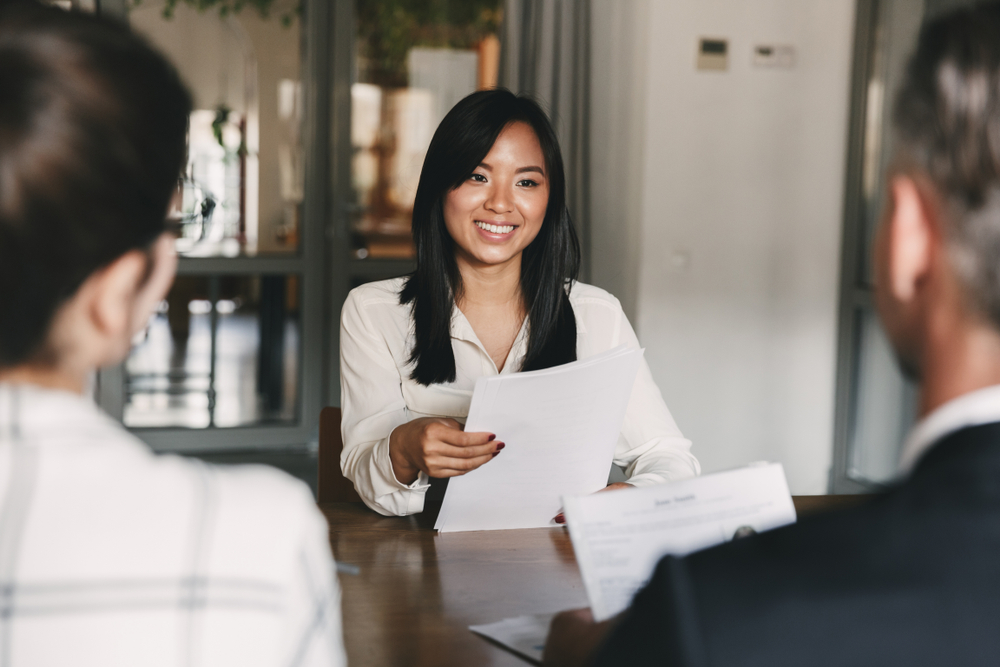 Hire Top Talent
Find Your Dream Job
Find the Right Hire
Full-Service Recruiting Experts
Our dedicated staffing experts take the time to understand your business goals to find ideal candidates for your ideal positions.
A Talented Network
Access a comprehensive and thoroughly vetted network of full-time, temporary, and contract talent to ensure candidates have the required skills and align with your company's culture.
Hiring and Beyond
We help finalize all aspects of the hiring and onboarding process, ensuring both the employer and employee have the tools and support needed for long-term success.
GET EXPERT STAFFING SUPPORT
Take the Next Step in Your Career
Explore Available Positions
Check out our job board and access exclusive nationwide listings. Easily filter options to help narrow down your search for your dream job.
Submit Your Application
Found a position that's ideal for you on our job board? Submit your resume by logging in or by applying directly on the job post and our team will be in touch.
Get in Touch With a Recruiter
Helping you find a job is our top priority, which is why our recruiters take time to understand your skills, career goals, and the type of organizations you're looking for. We even help refine resumes and improve interview skills to help you land your dream job.
VIEW THE JOB BOARD
Our Staffing Expertise
For nearly five decades, Sparks Group has seen proven success in helping businesses quickly place top talent across a diverse array of industries and areas of expertise. Learn how our award-winning
staffing agency
can acquire the best talent for your growing team.
"Working with Sparks Group has been one of the best decisions our company has made. They graciously allotted time to really understand our needs, visit our workspace, and get an idea for our "perfect candidate."

− Customer Care Manager | Digital Marketing Company

"Sparks Group takes the time to sit with us and get a good feel for the position and what it requires and always finds the perfect fit. We have hired many team members from Sparks Group and they tend to be our highest performers and have a solid work ethic."

− Manager | Financial Services Company

"Our primary point of contact from Sparks Group is brilliant. He works on last minute requests for us, always comes through, stays upbeat and keeps the technical recruiting team motivated when we are less than speedy to respond; definitely a "Recruiting Partner" in the true meaning of the word."

− Recruiter | IT Management Consulting Firm
Latest Download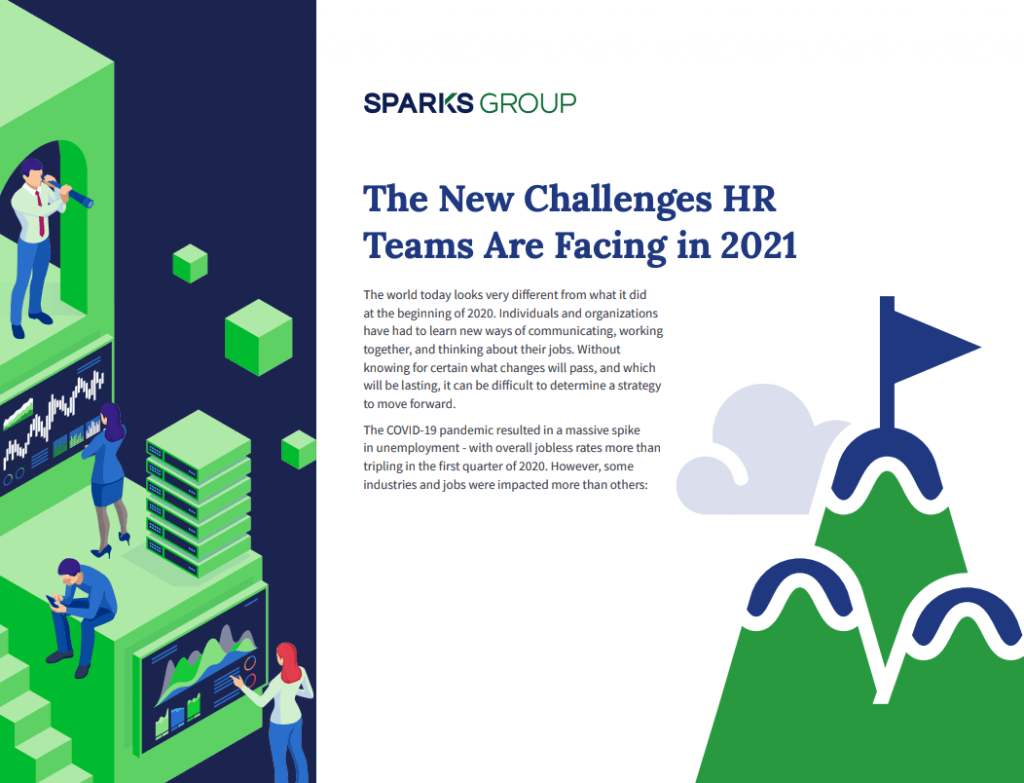 In 2021, HR teams will continue interviewing, vetting, and onboarding job candidates remotely, and will likely develop and execute a return to office plan for their organization. What are the new challenges facing HR managers, and how can they create a strategy to overcome them successfully?