Staffing Experts Who Care About Your Business
Contact Our Staffing Agency In Tysons Corner, VA
Our staffing experts in McLean, VA provide you access top talent that aligns with your business goals and even manage your hiring process for long-term success.

Office Information
1775 Greensboro Station Place
Tower II Suite 300
McLean, VA 22102
Phone: (703) 821-1911
Office Hours: Monday – Friday 8:00am – 5:00pm
Metro Information: Greensboro Station (Silver Line)
Types of Positions We Staff: Accounting and Finance; Information Technology; Administrative, Office Support, and Clerical; Contracts Acquisitions and Procurement; Creative and Marketing; Customer Service, Call Center and Sales; Human Resources and Talent Acquisition
---
Staffing Agencies in Tysons Corner, VA
Welcome to Sparks Group, one of the top staffing agencies in Tysons Corner VA. Sparks Group specializes in all levels of staffing and recruitment and connects employers throughout the area to outstanding professionals for IT, accounting, administrative, human resources, professional, and creative positions.
Learn More: How to Get the Most Out of Your Staffing and Recruiting Services
Sparks Group in McLean, VA is located in the heart of Tysons Corner off of Greensboro Drive and is adjacent to Leesburg Pike (VA SR 7) and the Greensboro Station Metro Station (Silver Line). We have been located in Tysons Corner for over three decades and have developed long term partnerships with many of the top employers throughout Northern VA (including McLean, Vienna, Falls Church, Arlington, Alexandria, Springfield and Lorton). Whether you are a job seeker or looking to add talent to your team, our experienced team of recruiters and account managers is committed to making the perfect fit.
Request Staff Explore Open Jobs
Best Of Staffing
Sparks Group is a Best of Staffing Winner for Client and Talent Satisfaction and has been honored as a Best Staffing Firm to Work For by Staffing Industry Analysts.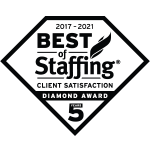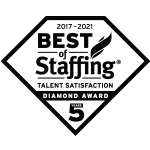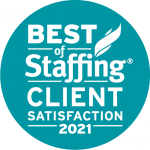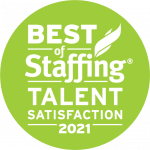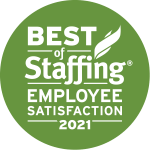 Ready to get started?