Find Talent
Sparks Group is a leading temporary staffing agency and recruiting firm based out of DC, MD, VA, and NC that specializes in helping organizations meet the challenges of today's competitive candidate market. With our expert staffing services and network of top candidates, we help growing companies to streamline their talent acquisition process and reduce resources required to attract, interview, and hire top talent.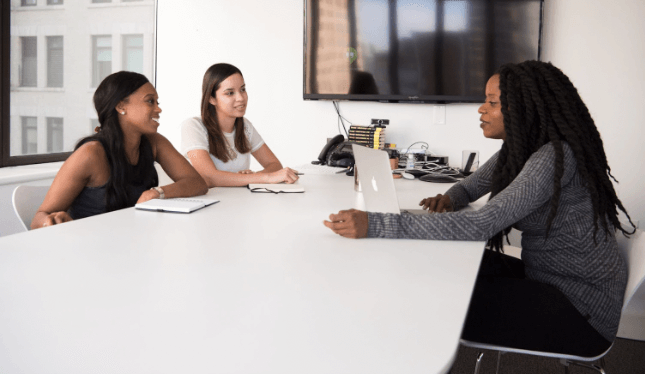 Through our innovative approach to staffing and recruiting, we take the time to understand your business' unique needs, growth goals, and company culture to find a candidate that will succeed in your organization.
Areas of Expertise
Staffing Agency and Recruitment Firm
Sparks Group is a full-service temporary staffing firm and recruitment agency, offering a complete spectrum of service options including:
Why Do Employers Choose Sparks Group's Staffing Services?
Sparks Group brings nearly a half-century of experience placing professionals in challenging and rewarding positions at many of the most prestigious organizations in the country. Our dedicated team of staffing experts and network of top talent are why our partners choose Sparks Group.
Experience of our Recruitment and Account Management Team – Our recruiting and account management staff leverage their specific industry expertise so that your business is being staffed as effectively as possible. Many of our technical and professional recruiting team members have held positions within their specialty area, offering expert knowledge of the skill-sets and experience needed for a candidate to excel in a position.
Extensive Talent Network – Our multi-tiered approach to recruiting ensures that we have a deep and established pool of qualified, available talent across a diverse array of core areas and skill-sets leading to quicker response rates, higher quality talent, increased retention and streamlined business operations for our partners.
Commitment to Ethical Content – A commitment to business ethics is at the core of our team and services. We focus on an ethical, honest, and trustworthy relationship to help solve our clients' workforce challenges now and into the future. We're dedicated to helping solve our partners' staffing challenges through a thorough, transparent, and straightforward process that pays dividends for years to come.
Ready to get started?